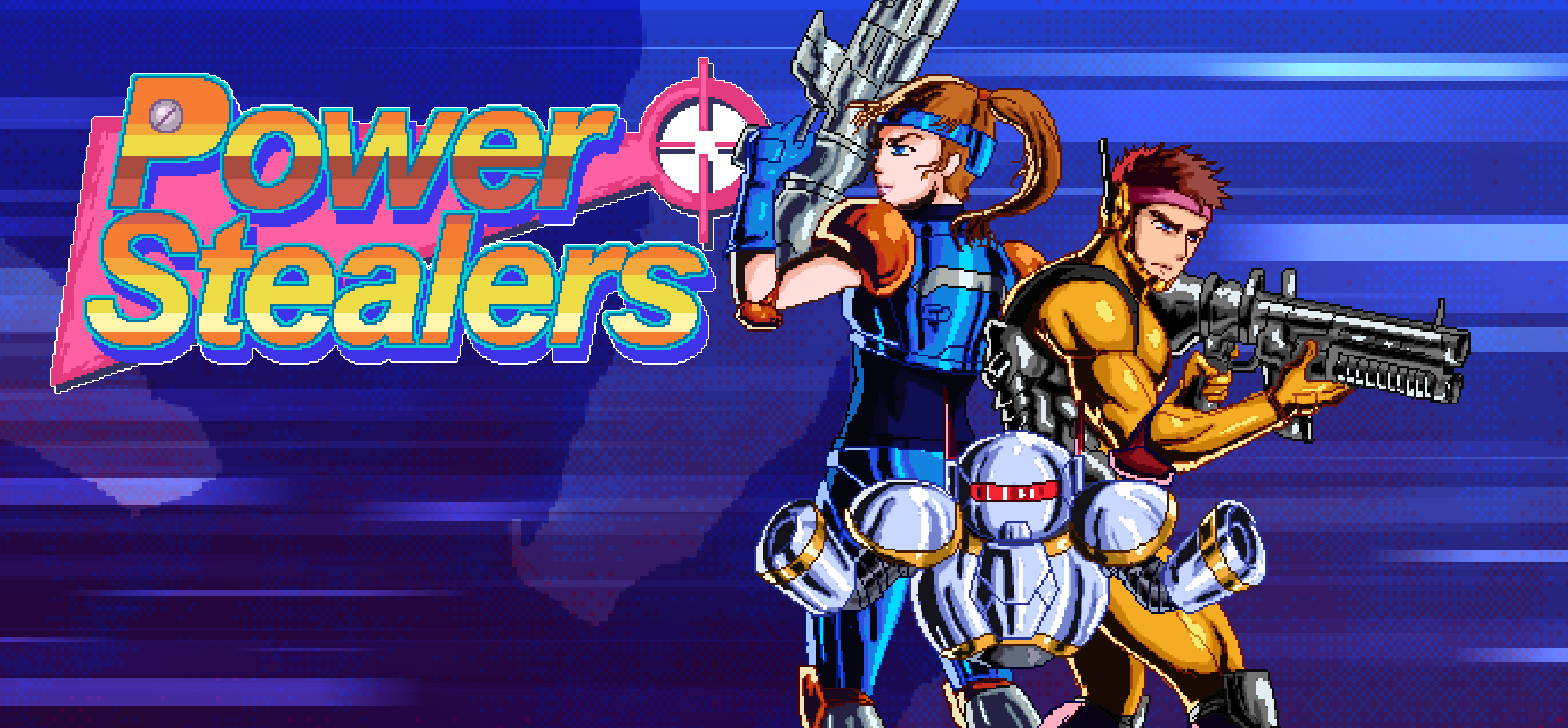 Power Stealers
Power Stealers bring us back to the '90s and the arcade culture, where games were simple and short, they just toss the player straight to the action. Back in the day games were very challenging, but we understand that times changes and that we live in a different context and that's why our game will be a challenge for the experienced and friendly to the uninitiated.
Main Features
Art-style based in the arcade game era (pixel-art)

Simple and action focused gameplay

Challenging but never frustrating

Local co-op

Five unique levels, with their own theme and foes

Exciting boss battles
Story
Power Stealers tells us a story about Narad and Osfrid two colleagues that branched their way apart due to incompatible ideals. The conflict begins when Osfrid gets in touch with an alien intelligence whom he became an ally in order to make an army, a key piece to go forward with this plan is within Narad's lab.
You take the role of Lars and Hana, Narad's apprentices who are members of a project that tries to create an interplanetary defense, they were selected by their extraordinary capabilities.
Armed with the last of technology and with the aid of Shen-bot which is an artificial life form, they go to the battle against Osfrid's minions.
Download demo
Comments
Log in with itch.io to leave a comment.
So retro this game, LOVE it! Funny co-op. BTW, trailer is in spanish xD
Thank you! Yeah, we are from México, but the final release will be fully translated to English.
Good stuff! Would love to see a possibility to select the character and maybe voice effects to make them feel more alive.